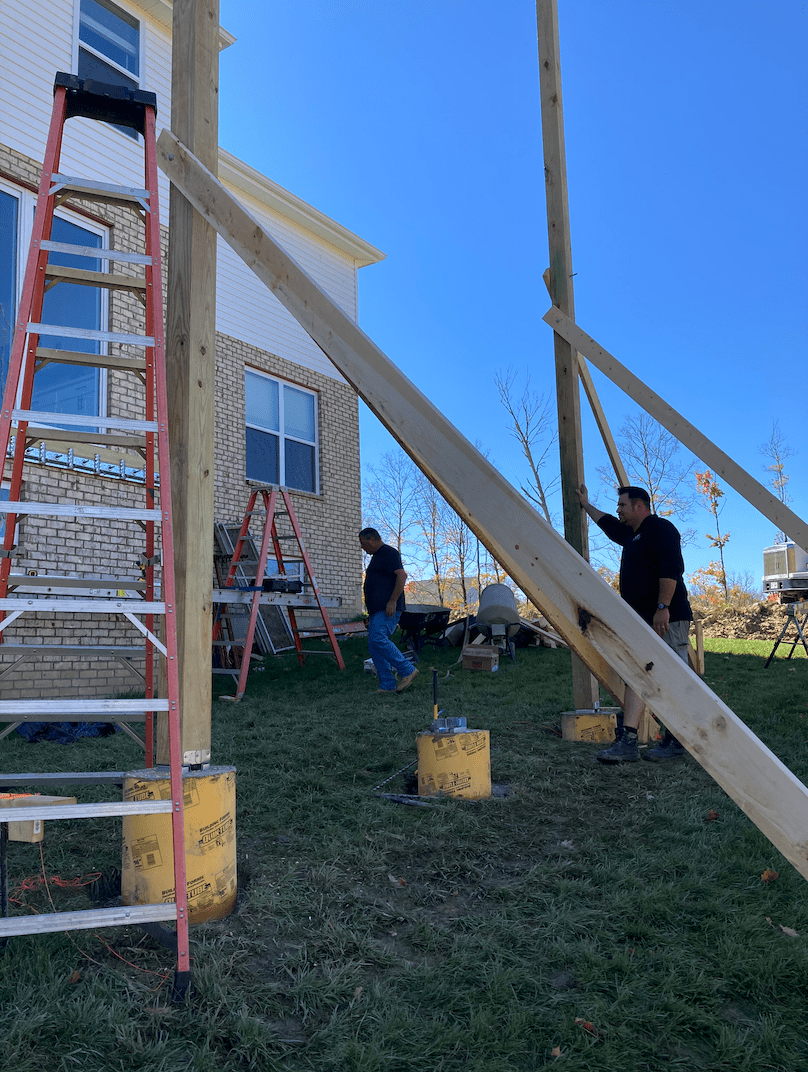 Happy Monday Cincinnati!
I know we have not finished our discussion about piers just yet, and we will get back to that.
This is a photo of a project in progress. You can see that you need something very sturdy to build from. That's why Chase is holding everything….or is that holding up everything? Anyway, we hope this "action" shot lends a little perspective of what it takes to start right!