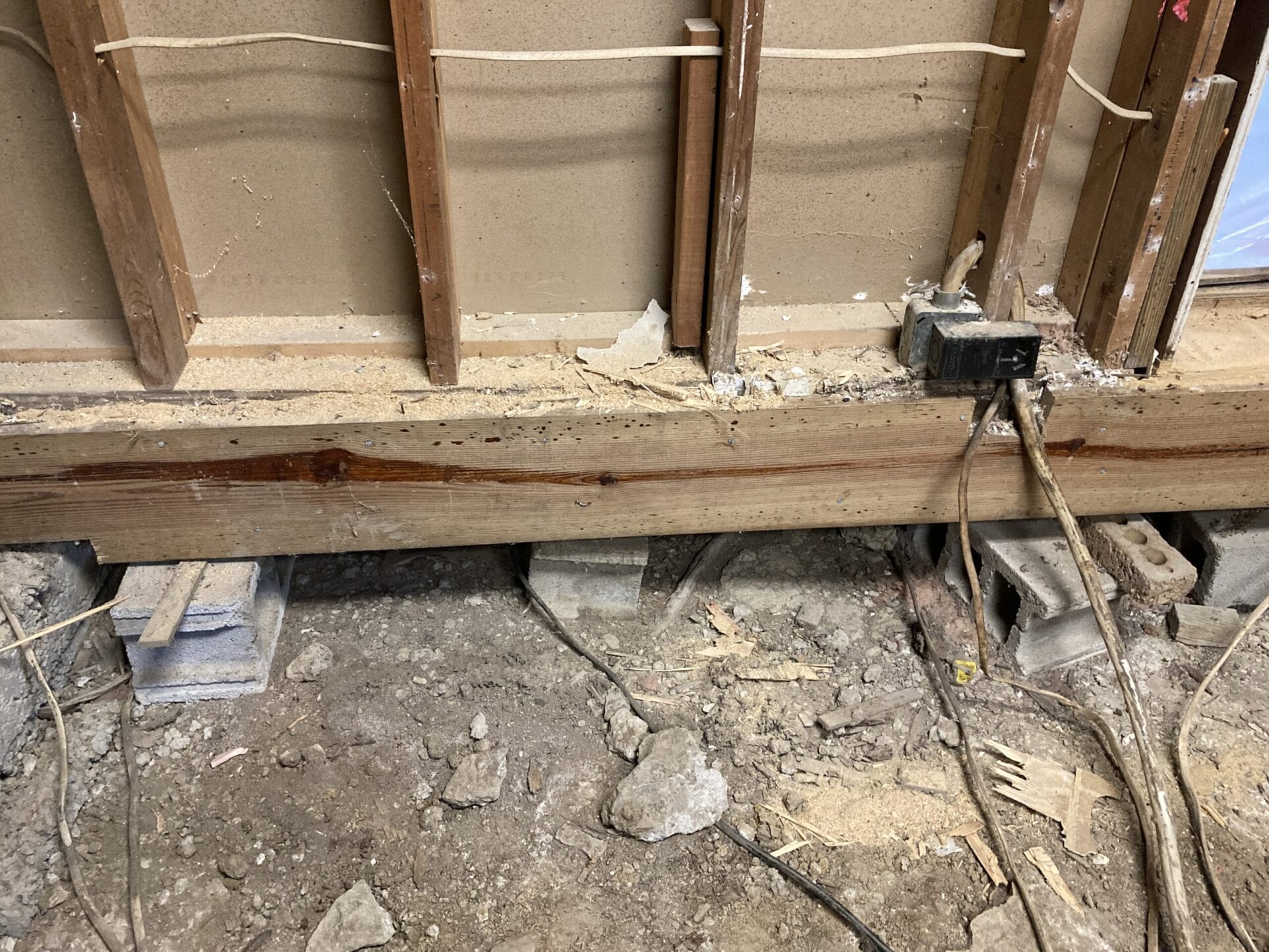 Hey Cincinnati, happy Friday to Ya!
We have recently begun another project for and amazing client of ours and have made a number of discoveries that we thought we might share with you over the next few blogs at least.  We have seen some crazy things happen in the real estate market lately.  The competition has been fierce, and many buyers in the efforts to present their strongest offer have forgone inspections.  That may very well be necessary in the current market, but not without risks.  In this photo we see the floor system propped up with a pile of miscellaneous material.  You will notice that we have wires coming out beneath of the outlet box.  Those wires were actually just under the floor finish (not in the floor cavity)!
We will show you some of the things we revealed as our project unfolded so stay tuned!