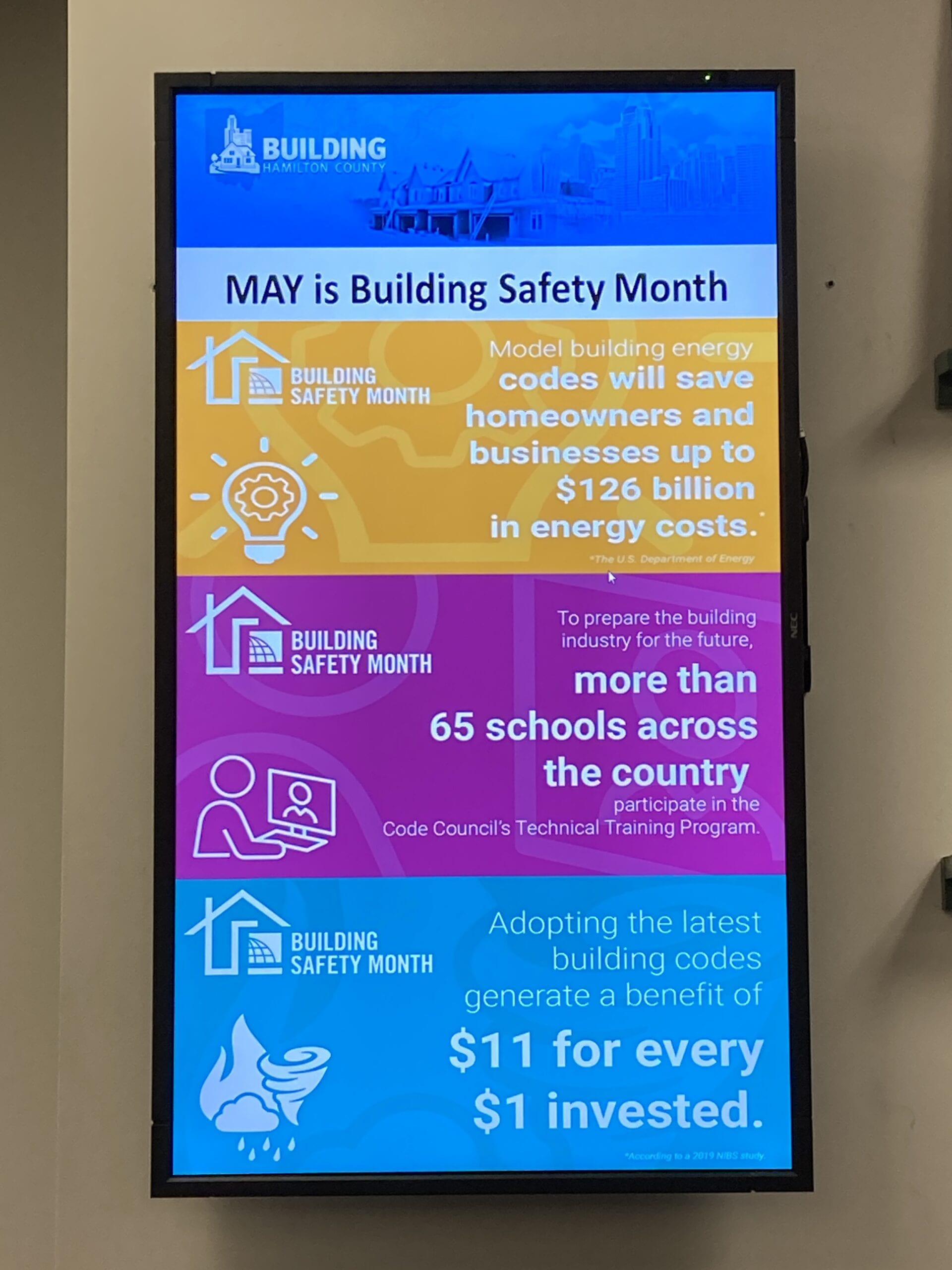 Happy Monday Cincinnati!
Even though we are a bit late in getting this information out there (Oh, my how time flies), we thought you might like to know that there are even more benefits to permitting a project.  This photo was taken at the Hamilton County Building Department.  We are very happy that our community gets to enjoy benefits of permitting beyond the construction process.  Oh, and one more thing!   We want to let you know just how much we appreciate the Hamilton County Building Department! Unless you frequent the building department (we are on a first name basis) you don't realize the strain under normal conditions.  Now let's factor in a huge surge in demand, department turnover, and a pandemic!  
It is an unfortunate fact, and we have said it many times, your jobs are very often a thankless one.  We just wanted to take a brief moment to say Thank You!…and you are appreciated!  We couldn't stay working without you!